Food Ideas That Show You Know
Here are Food Gift Hub's thoughts on the 10 food trends identified by Whole Foods Market and our food ideas for gifts you can send or deliver (as an Amazon Associate we earn from qualifying purchases).
The best gifts are the thoughtful gifts. Take a few moments to look through these trends and gift selections. Someone you know will be delighted!
Trend 1 -- Growing Concern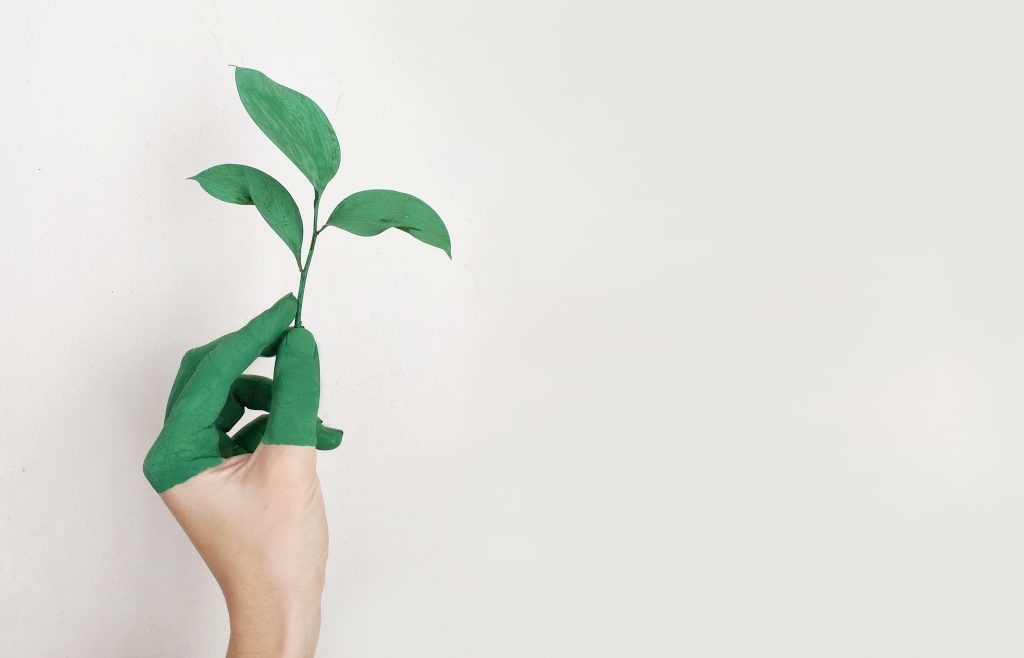 How we produce crops matters. It is not only for better personal health but also for the health of the planet. There are many food ideas in this trend and they all support a better planet!
Sustainability efforts have been growing for years, from organic farming to packaging. Consumers have increased their awareness of their environmental footprint. 2020 looks to be a year where people like your gift recipient will appreciate even more so such thoughtful gifts.
Pellas Nature Fresh Organic Herbs Infused Greek Extra Virgin Olive Oil
✓
No Solvents Used,
✓
No Additives Used,
✓
No Preservatives Used
Dillman Foarm 6 Piece Salsa Variety Pack
✓
Vegan,
✓
Gluten Free,
✓
Non-GMO,
✓
Kosher,
✓
All Natural, in sustainable packaging & a reusable glass jar
✓
Made in the USA in an allergen free, Safe Quality Food Certified facility
Trend 2 -- This is not your father's flour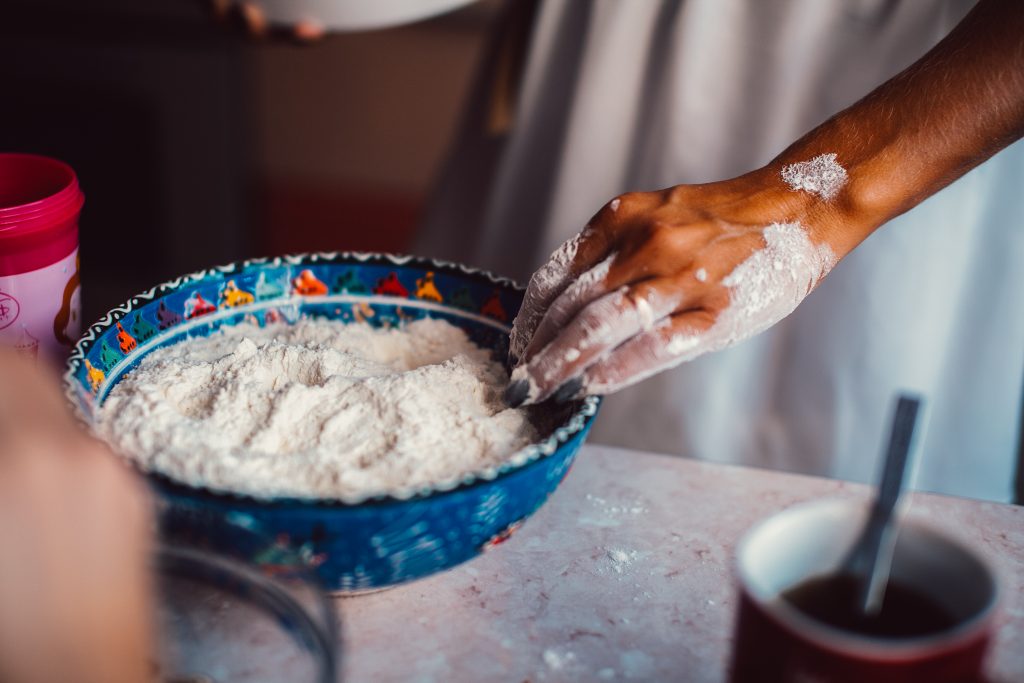 Flour is not just from wheat anymore. Consumers like your gift recipient are exploring. It was almost in waves. First, whole wheat. Then organic whole wheat. Now it could be anything that tastes good and promotes health!
For example, how about some tiger nut flour as a food idea for gifting? Oddly, the tiger nut is not a nut; it is a root that sorta kinda tastes like a nut. So fear not if your gift recipient has nut allergies!
Or maybe fonio flour? Considered an African "supergrain", fonio is naturally gluten free and loaded with nutrients. Oh yeah, it's also delicious!
Organic Tiger Nut Flour
✓
USDA Certified Organic,
✓
Non-GMO Project Verified,
✓
Kosher,
✓
Gluten-Free,
✓
Nut-Free,
✓
Vegan and
✓
Paleo
Cooking With Fonio
Raw Fonio Grain and Fonio Flour Supergrain Bundle
✓
Non-GMO,
✓
Gluten Free,
✓
Low Glycemic Index,
✓
Lectin Free,
✓
Selectively Sourced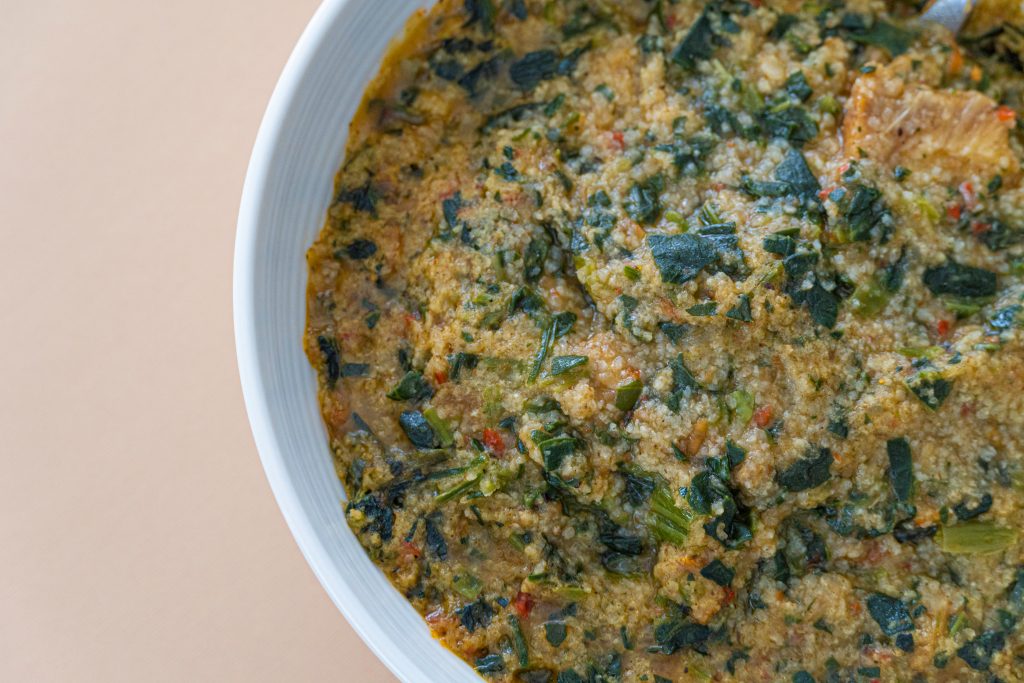 Trend 3 -- West African ways of cooking
West Africa is home to so many "superfoods". It's cuisine as well as ingredients has everyone's attention.
A definite food trend going into 2020 will be more of these tasty and healthful dishes. Your gift recipient will love being on the leading edge and enjoy exploring the cuisine and ingredients.
Moringa is one ingredient on everyone's shopping! It pretty well checks all the boxes for taste and health! We are sure this food idea will continue well beyond 2020.
Learn more about moringa here
Egusi By Shepherd's Natural, Ground Melon Seeds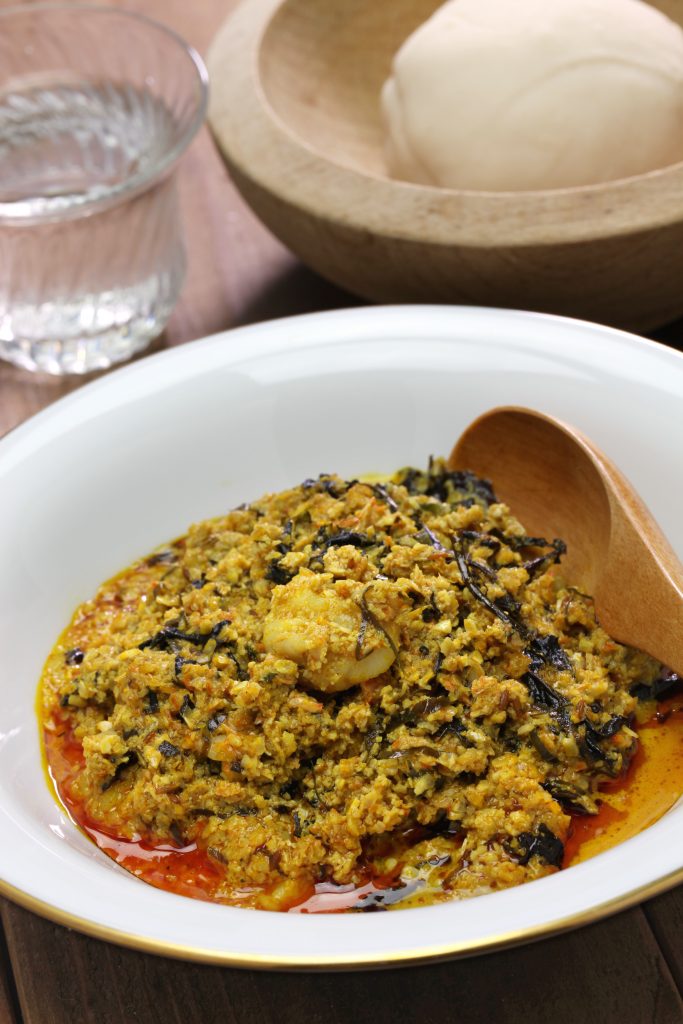 Premium Gift Set: Moringa Oleifera Green Tea Variety Pack
✓
Non-GMO,
✓
Over 90 plant-based vitamins & minerals,
✓
All 9 Essential Amino Acids
Kuli Kuli Moringa SuperFood Energy Bars
✓
Vegan,
✓
Gluten-free,
✓
Non-GMO Verified,
✓
Hand-picked moringa at sustainable family farms & women-led cooperatives
Shipetaukin Non-GMO Raw Filtered African Dark Amber Honey
✓
Non-GMO,
✓
Organic (not yet certified),
✓
Sustainable sourced and traditionally hand processed by beekeeper cooperative in northern Benin
Trend 4 -- One to go... make mine healthy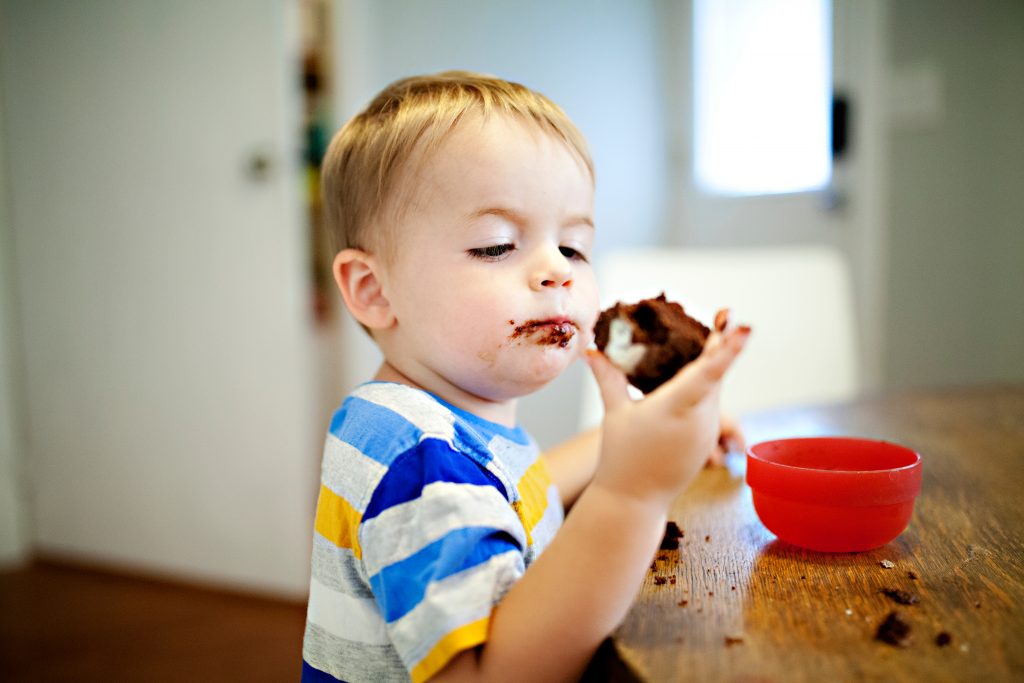 Your gift recipients are on the go. That will not change but you can help!
A trend continuing into 2020 will be not just portion control like those 100 calorie pouches. No. Your gift recipient will appreciate the on-the-go-ready snacks that also deliver gourmet taste and health benefits. Same convenience but more taste!
And there are plenty of food ideas to gift for young and old… just make sure you send enough for those gift recipients to share. They will be the center of attention!
Non Lim Heat & Sip Cups, Sampler Variety Pack
✓
Non-GMO,
✓
Gluten Free,
✓
Dairy Free,
✓
Vegan and Vegetarian
NOKA Superfood Pouches
✓
Non-GMO,
✓
Gluten-Free,
✓
Kosher,
✓
No artificial ingredients or preservatives
Trend 5 -- Say it's not so(y)
Your gift recipients are on the hunt for foods that contribute to their lifestyle and health. As everyone is looking for alternatives to soy, you can send that thoughtful gift that puts them at the head of hunt with food ideas like smoothies and cookies!
Soy has been the "go to" plant-based ingredient for years. Now, however, "soy free" is the trend and there are some great choices for creamy, sweet goodness!
Pirq, Vegan Plant Based Protein Shakes
✓
Soy-Free,
✓
Dairy-Free,
✓
Non-GMO,
✓
Keto,
✓
Gluten-Free,
✓
Vegetarian,
✓
Kosher
Enjoy Life Soft Baked Cookies
✓
Soy-Free,
✓
Dairy-Free,
✓
Non-GMO,
✓
Nut Free,
✓
Gluten-Free,
✓
Vegan,
✓
Kosher,
✓
Halal
No Whey Foods–Chocolate Covered Caramels
✓
Soy-Free,
✓
Dairy-Free,
✓
Non-GMO,
✓
Gluten-Free,
✓
Nut Free,
✓
Vegan,
✓
Kosher,
✓
Allergy Friendly
Trend 6 -- Spreading The Alternatives

It may be concerns for the environmental or health impacts of palm oil. It may just foodie interest in something new and fresh. Regardless there is a clear food trend for alternative ingredients in spreads and butters.


Get your gift recipients something they will savor!

Rigoni di Asiago Nocciolata Dairy Free Organic Hazelnut Spread
✓
Non-GMO,
✓
Dairy Free,
✓
Organic 
✓
Gluten Free,
✓
Kosher,
✓
Vegan
Starseed Organic Sacha Inchi Seed Butter
✓
Non-GMO,
✓
Keto,
✓
Organic 
✓
Gluten Free,
✓
Vegan
Trend 7 -- Junior Foodies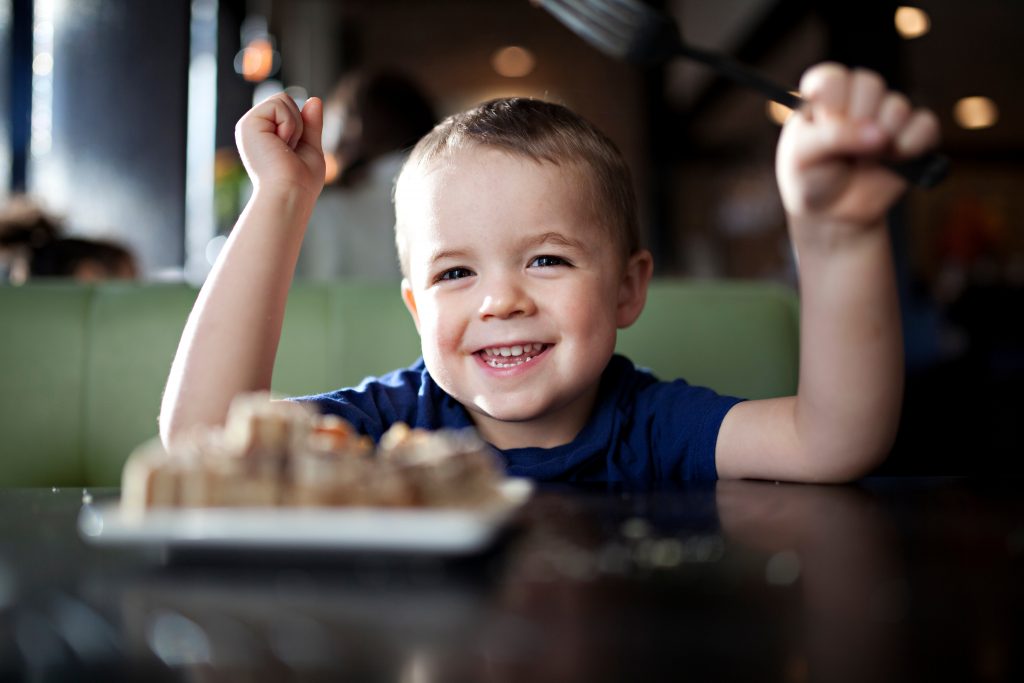 Kids have always liked food but now so many like to prepare the food. Just look for MasterChef Jr or kids' cooking programs. And they appreciate quality!
For those little ones on your gift list who appreciate quality and healthy foods there may be no better gift than the food ideas in this trend!
gimMe Snacks — Organic Roasted Seaweed – Sea Salt
✓
Organic,
✓
Non-GMO Certified,
✓
Gluten free,
✓
USDA Organic
✓
Vegan
Blue Circle Foods, Sustainably-Raised Norwegian Atlantic Salmon Happy Fish
✓
Just salmon, salt, and pepper,
✓
Family Farmed,
✓
Responsibly raised,
✓
No added sugars
Serenity Kids Baby Food
✓
Sustainable Wild Caught Salmon,
✓
100% Mercury free,
✓
No Hormones or Antibiotics,
✓
Family-owned,
✓
Non-BPA packaging,
✓
Non-GMO Project Verified,
✓
Partnership with TerraCycle to recycle empty pouches
Happy Baby Organic Superfood Puffs Variety Pack
✓
Organic,
✓
Fortified with Choline for eye & brain health
The mainstays for sweetening everything from coffee to baked goods are getting new competition.
New sweeteners made with fruits like pomegranate or even vegetables like sweet potatoes are in demand. 
Surprise your gift recipients with new sweetness! 
Date Lady Organic Date Syrup
✓
Vegan,
✓
Paleo,
✓
USDA Organic,  Non-GMO,
✓
Sulfite Free,
✓
Gluten-Free,
✓
Dairy Free,
✓
Nut Free,
✓
Kosher
Just Pomegranate Syrup
✓
No refined sugar,
✓
No preservatives,
✓
No additives,
✓
USDA Organic
D'vash Organics, Organic Sweet Potato Nectar
✓
Non-GMO,
✓
Gluten Free,
✓
Fat Free,
✓
USDA Organic,
✓
Vegan
Trend 9 -- Where's the beef?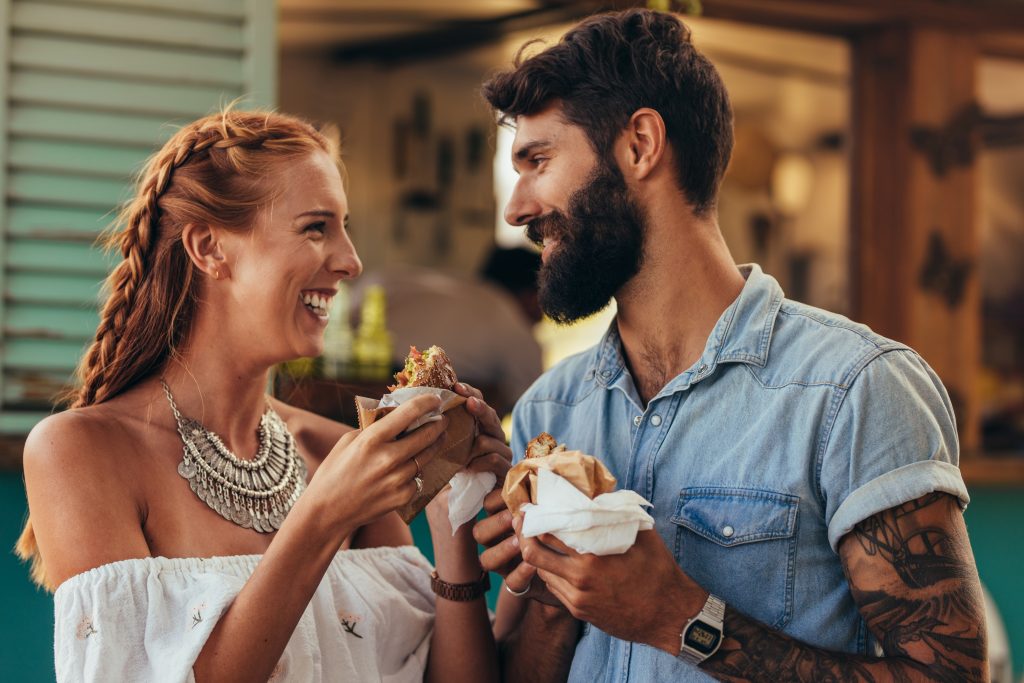 Even with fully plant-based alternatives like the Impossible Burger, some of your gift recipients want beef. Perhaps just a bit less but still flavorful.
A growing trend is "blended beef" where plants are added to the burger mix. Result? Beefy goodness with inspired taste and even some health benefits.
Send a case of gourmet burgers and one or more of the suggested plant blends. Let them discover the joy of blended beef… now that is a food idea for today's flexatarian!
Ziyad 100% All Natural Falafel Dry Mix
✓
Non-GMO,
✓
100% All Natural,
✓
No Preservatives,
✓
No Additives,
✓
Gluten Free,
✓
Vegan
Harmony Valley Vegetarian Hamburger Mix
✓
Vegan,
✓
Kosher,
✓
Wind Powered
Wagyu American Style Kobe Beef 1″ Thick Gourmet Burgers
✓
100% Wagyu American Style Kobe Beef Burgers,
✓
USDA tested free of growth hormones and stimulants
Trend 10 -- No-booze Beverages
Have gift recipients who want to avoid alcohol? Maybe someone who is expecting? Or something to serve the Designated Driver? Perhaps someone who simply prefers no alcohol for whatever reason.

Those abstaining are not alone! This is a trend and beverage companies are filling the gap for alcohol free drinks. There are new varieties of non-alcoholic beers (some even from German breweries) and now even non-alcoholic distilled beverages and tea infused with hops.

Hoplark HopTea — The Mixed Pack
✓
Simple ingredients: Carbonated Water, Organic Tea, Hops
Non-Alcoholic Beer Premium Best Sellers Variety Pack
✓
Premium Non-Alcoholic Beers
Seedlip & GINSIN Non-Alcoholic Spirits Sampler
✓
Non-alcoholic spirits,
✓
Imported from UK and Spain,
✓
Great for those avoiding alcohol: designated drivers, expectant / nursing mothers, alcohol-free friends
There are some awesome food trends already underway and igniting in 2020. You have folks on your gift list or maybe just something impromptu.
It is the thought that counts and a gift that reflects growing social trends and health can't be beat! And, of course, don't forget to add something for yourself… you deserve it for making everyone so happy!
Additional Food Gift Hub Articles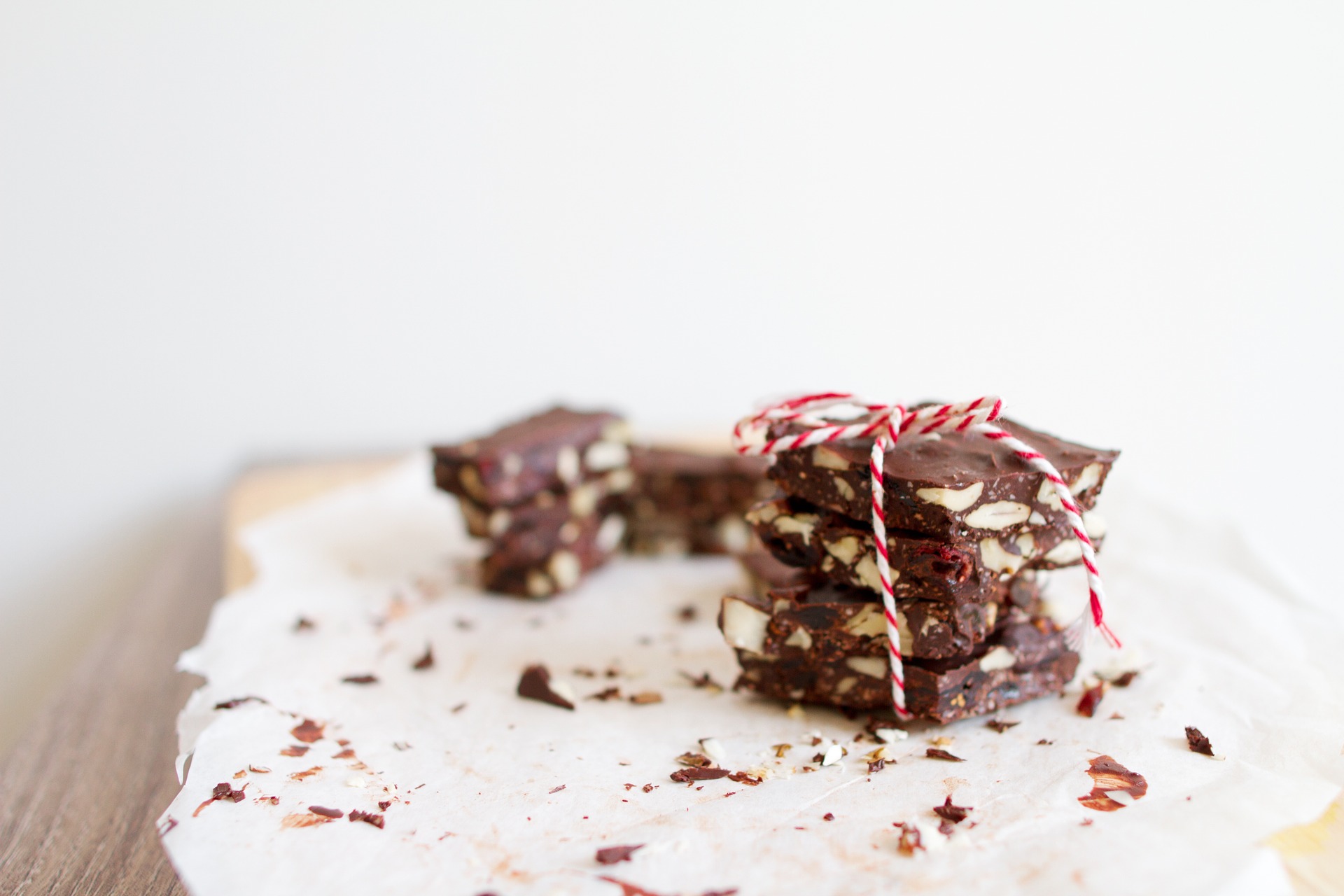 FoodGiftHub does the work to find great gift ideas for Christmas so you can spend more time in the spirit of the season, not searching for gifts.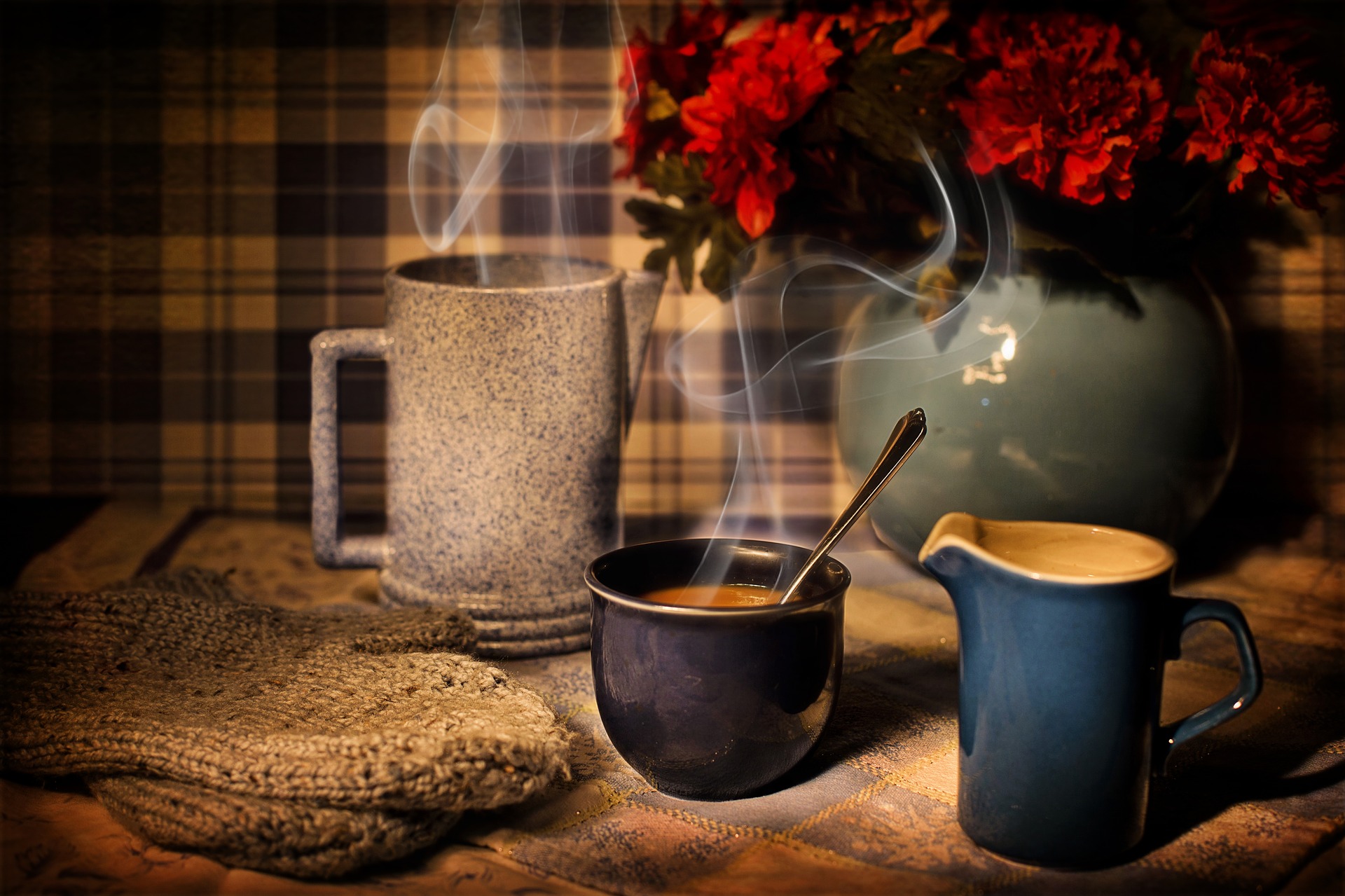 We all have that person in our lives who just lives for the perfect cup of coffee. Here are four gift ideas for the coffee lovers you know!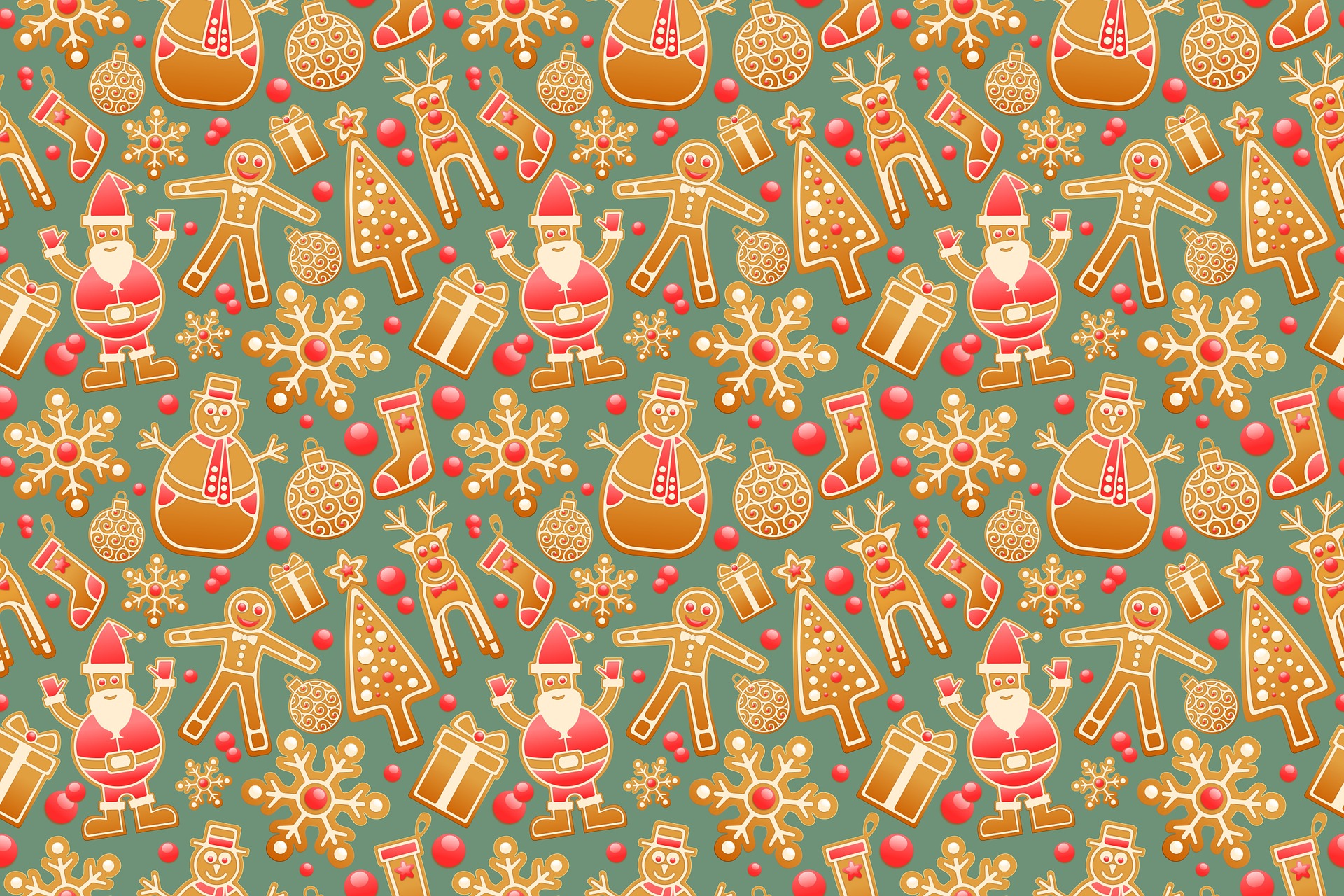 There is something about the Holidays that just calls for cookies! If you aren't ready to make cookies then here are 4 gift ideas for you this Season!